Record an outgoing payment of the type Account. This will result in a credit to the G/L Account associated with the credit card, and a debit to the select Expense Account(s).
If you aggregate the VISA expenses into a single outgoing payment, you can later reconcile the single transaction that doesn't match your statement. To reconcile the credit card statement to the Reconciliation screen, you enter the expenses as one outgoing payment line per VISA transaction.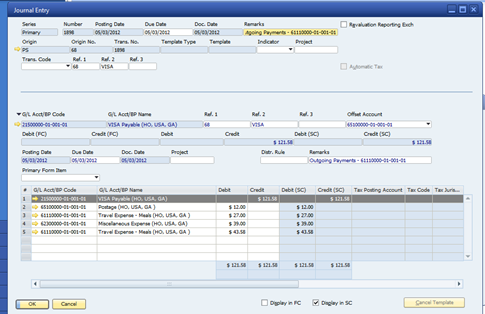 Check the VISA Payable Account balance in the Account Balance window.