The Last Prices Report allows you to analyze the last sell or buy prices on either sales or purchasing documents. It's a helpful tool for any sales or purchasing staff to quickly call up the actual price history of an item. There are two ways to access this report.
Option 1: Run Report from Main Menu
You can access it through the main menu under: Inventory > Inventory Reports > Last Prices Report. Be sure to uncheck the BP Code box so you can choose from either Vendor or Customer documents.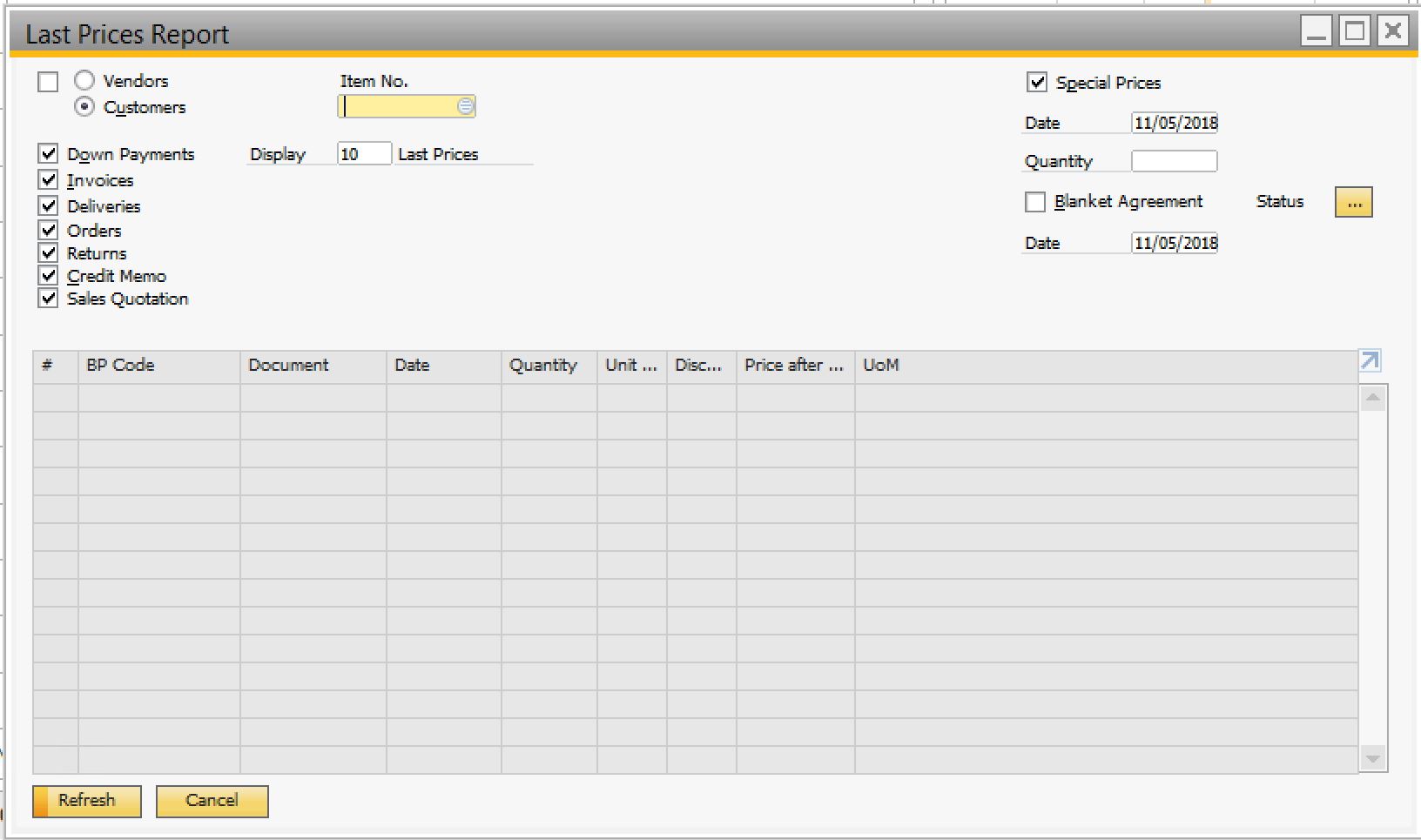 Option 2: Run Report Directly from a Sales or Purchasing Document
You can also run the report right from a sales document, like a A/R Sales Quote, or a Vendor Purchase Order.
Under the Contents tab of the marketing document, put your cursor in the Unit Price column on the item line you want to run the report for.
Press Ctrl + Tab on your keyboard to launch the Last Prices Report for that particular item. The prices will be initially filtered with respect to sales documents. If you uncheck the BP Code box in the top left corner, you can select Vendor documents to check the last purchase prices. Prices will then only display for purchase documents if you click the refresh button in the bottom left of the screen. Watch the video below for a quick demonstration.