Super user may ask this question: I have granted the authorization for certain access to the user, why the menu option is missing from the main menu after user login again?
Main Menu of SAP Business One provides the user access to many functions. User using these functions which they have been granted authorization to access but you find missing functions from main menu after authorization is adjusted.
With only Main Menu opened for the problematic user, click on the Main menu and select Form Settings - Main Menu: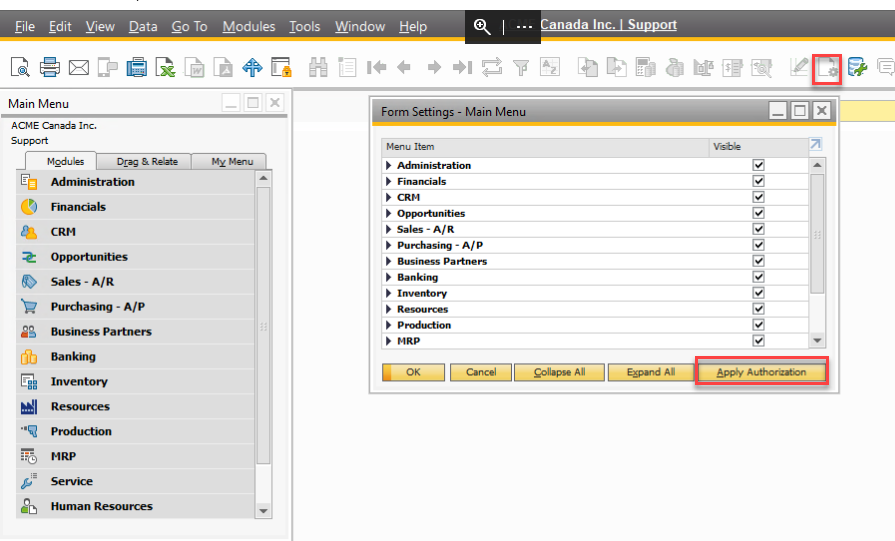 The "Visible" column show which function is currently shown in the Main Menu for this user. To apply the functions you are authorized to use, click Apply Authorization and Update.