With References to SAP Note:
https://launchpad.support.sap.com/#/notes/2825180 PDF File download
https://me.sap.com/notes/3303958 PDF File download
The logon fails with the following error messages:
Connection to the database is lost; contact your system administrator (ODBC -1102) [Message 131-183]

[SAP AG][LIBODBCHDB DLL][HDBODBC] General error; 258 insufficient privilege: Not authorized 'Company Info' (CINF)
You can refresh the database user from the SLD control center by performing the following steps:
Log on to the SLD control center.
On the

DB Instances and Companies

tab, select the company for which the logon failed.
Click the Refresh Database User

button.

The company database user is refreshed and you can try and log on again to SAP Business One.
If the error still appears , perform the following steps:
MS SQL Environment;
1. Logon to SLD Control Center
2. Go to DB Instances Tab-> Companies - > Find the Database User for the database which is locked. Make a list. (Database user starts with B1_*********_RW)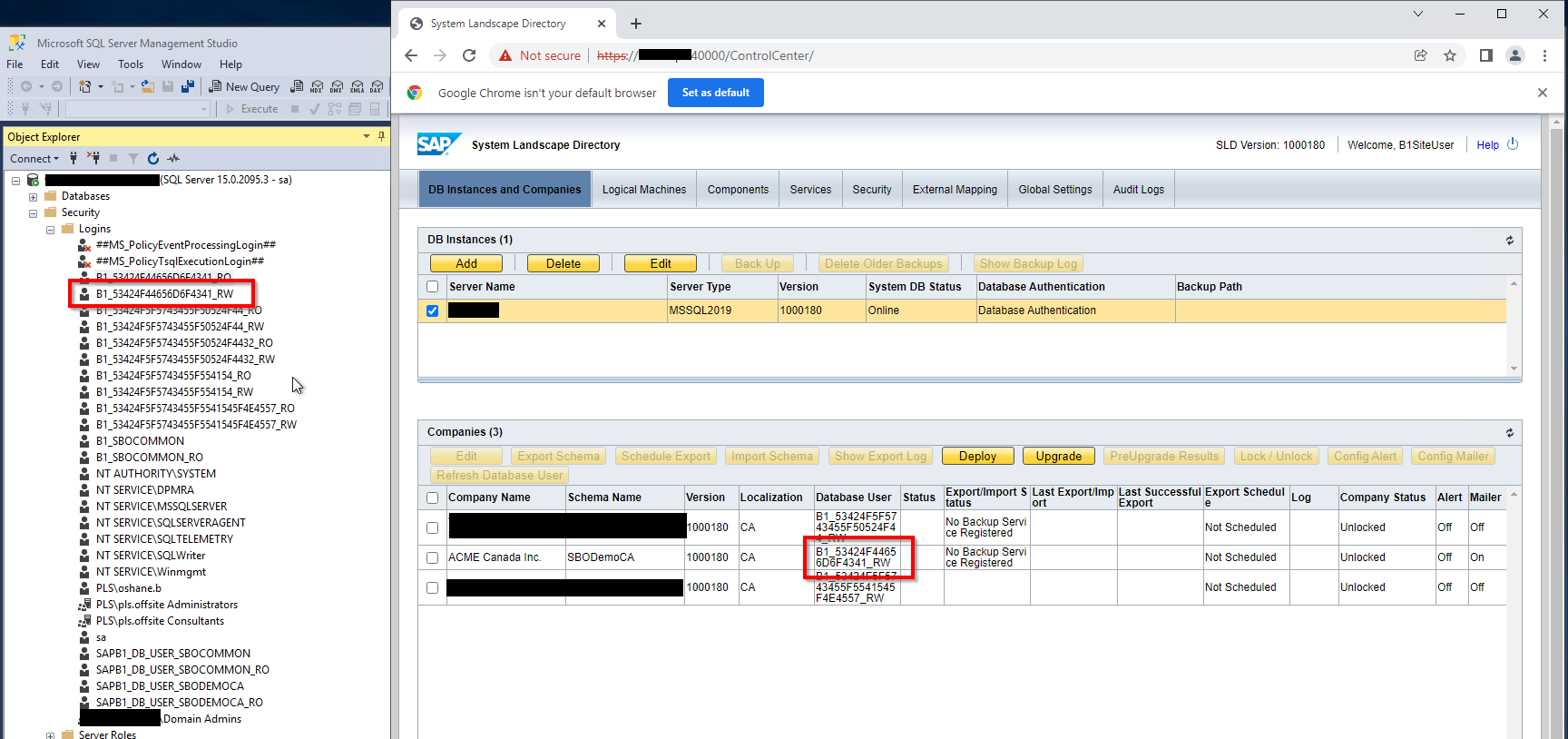 3. Stop all the Business One related services on the machine. Server Tools, Service Layer etc.
4. Close all the SAP Business One Clients.
5. Login SQL Server Management Studio > Security - > Users -> Right-Click the user which you want to unlock (point 1 B1_*****-RW) -> Properties
6. Check that user is mapped accordingly and appropriate access rights are checked. (i.e. db_owner)