When adding a new user to SAP there are three aspects to consider:
Creating the user and applying form settings
Licensing
Authorizations
Create New User & Apply Form Settings
Access the user setup module via Administration > Setup > General > Users:



Fill out the required information to add a new user. At a minimum, set the User Code, Name and Password.
Checking the Superuser checkbox will set this user's authorizations to full and give them access to all areas of the system provided they are licensed for it.
Tip: Form settings can be copied between users by clicking on the Copy Form Settings button.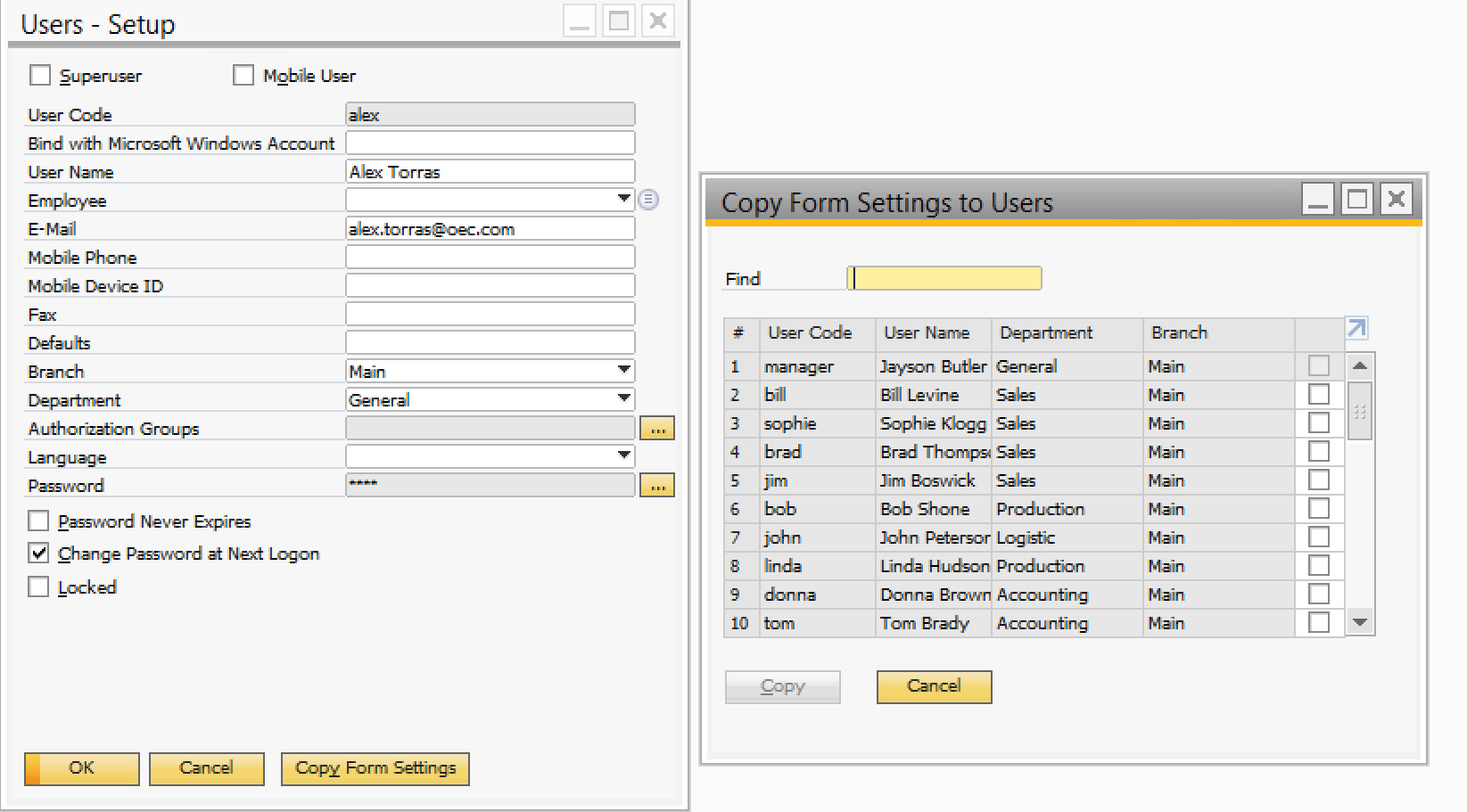 Licensing
The license sets the scope of what that user can access. Contact us at Support@projectline.ca to get a copy of the latest license comparison guide.
Once the user is created, open the License Administration window under Administration > License > License Administration:



Click on the newly created user under the Users column on the left side of the Allocation tab.
Check the applicable boxes on the right, under B1 User Type Licenses, to assign the necessary licenses. Check the box for the SAP AddOns licenses as well.
***NOTE: In the case of license count goes down for the new license. Ensure to de-allocate the license first from the relevant user before importing the NEW license file.
Authorizations
Now that the licenses have been assigned, the authorizations can be configured for this user.
Access authorizations via Administration > System Initialization > Authorizations > General Authorizations.



Click on the user and toggle the authorizations and discounts as desired.
Tip: Authorizations can be copied between users by using the Copy Authorizations button shown above.
Tutorial Video
For further information of how to set up authorization, please contact support@projectline.ca.